Keepers (Resident Manager)
Oct 2017 – July 2020. Dries van den Broek.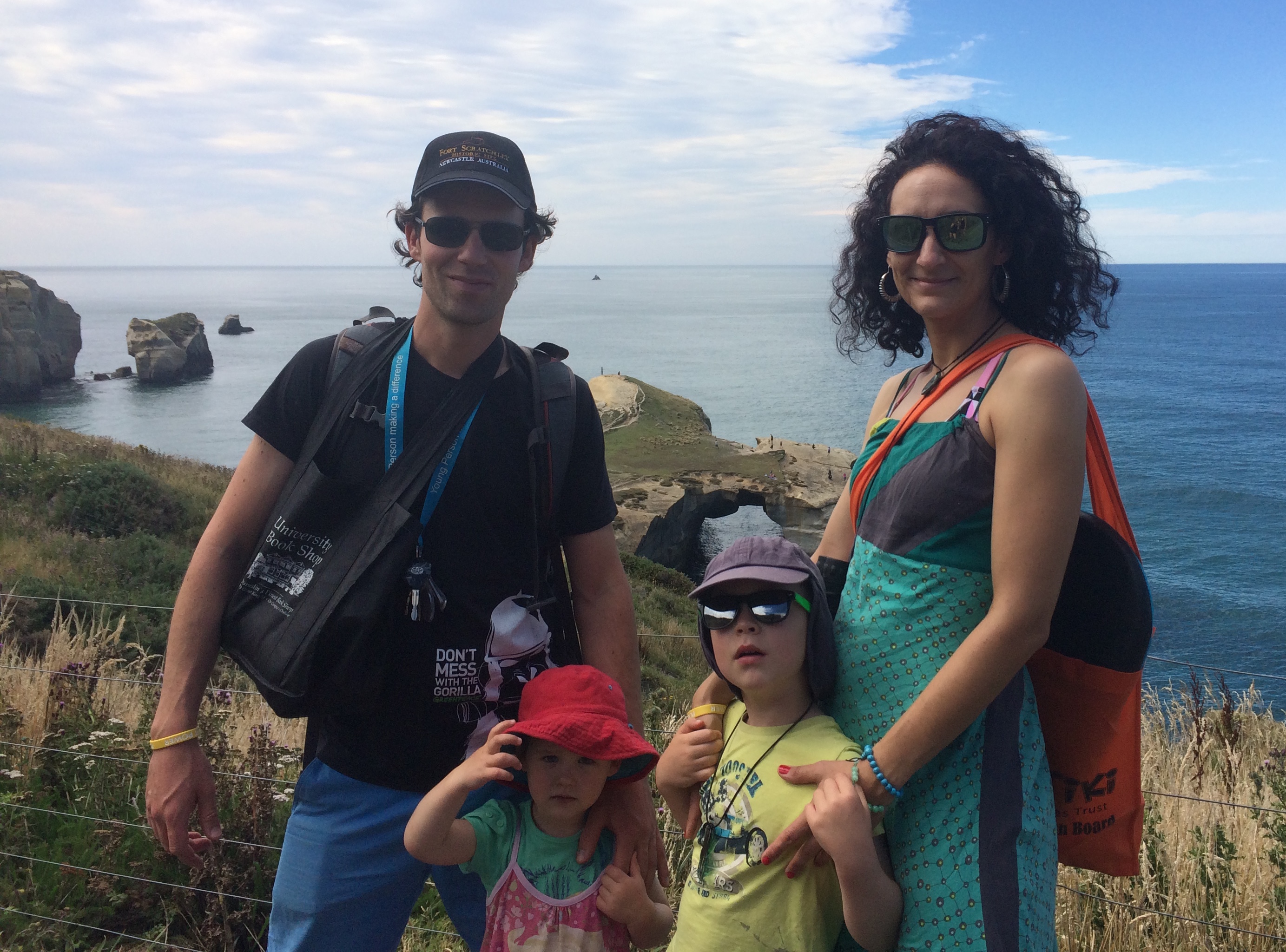 Kia ora, We are Dries, Nadjejda, Noah and Lucia. I am originally from Belgium, while Nadjejda comes from Spain. After having lived in different countries, two years ago we moved to New Zealand to start a new challenge. Our kids, Noah and Lucia, joined us in our adventures, and they love the outdoor way of life they lead here.
I have been working as a tour guide and gardener at the Royal Albatross Center in Taiaroa Head, and will very soon be receiving visitors and taking care of the island. Nadjejda is currently pursuing PhD studies in Marine Science at the Marine lab in Portobello. Working very close but yet divided by a little bit of water might sound very romantic to some of us! We are very excited to start this new challenge and look forward to welcoming you all during your visits to this very special island!