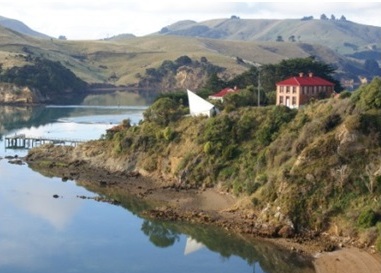 The St Martin Island Community Inc bought the buildings and the pastoral lease in 1958. With a new vision for the Island.
Ongoing values, ideas and projects can be reached from the about us pages.
Quote from Emeritus professor Peter Matheson. Past President of St Martin Island Community Inc and son of one of the founders Rev James Matheson.
"I first came to the island in 1959, as it changed from being a neglected Quarantine island to being St Martin Island, focus of a little ecumenical community.
It was always a beautiful place, but at that time it was all tumbledown buildings, cottage filthy, no running water, chaos of corrugated iron and discarded planking. We were with a lively youth group from Knox Church and caught the dream of a place with a welcome for all and pioneering an alternative spirituality.
The Iona Community in Scotland, with its passion for social justice, peace-making and the renewal of the church was our rough model. We called it St Martin Island to stress the commitment to healing of land and people. Then for almost twenty years I was in Edinburgh University.
On my return in 1981 I was startled and excited to find the little St Martin Island Community still going. Just! We had our own boat then, the Maroro, run by Errol Thompson, then Charles Clark and others.
The 1980's and 1990's were lively times, with large live-in weekends, mainly young people, on themes like Sexuality Today, Maori and Celtic Spirituality. Honoured guests were Hone Tuwhare and Sonja Davies.
My partner, Heinke, ran a children's programme every second month for kids from the Women's Refuge. Our children loved the place. Catriona spent a year on the island as a volunteer; Donald edited the Newsletter and was married in the Chapel.
As a Presbyterian minister and an academic, with a passion for peace and justice work, the work and worship of the community kept my feet on the ground. It's been wonderful over the years to see the bush regenerating, the buildings smarting up, the commitment of the core groups and the flow of appreciative groups and guests.