The Island Keeper and Resident Manager: Olivia (Liv) Taylor-Peebles
Landline: 03 478 0874 (you can leave a message)
Email: quarantineisland@gmail.com
Mobile: Liv 022 390 2381
Quarantine Island/Kamau Taurua Community Incorporated Charity Secretary: Claire Hagglund
Email: secretary.quarantineisland@gmail.com
Mail:  Quarantine Island/Kamau Taurua Community Incorporated
10 Hatchery Road, Portobello, Dunedin 9014

GST number: 55000514

Join our Facebook Group here.
Join our mailing list to stay up to date with upcoming events and Island welcome days. Subscribe Here
Keeper (Resident Manager)-Olivia(Liv)Taylor-Peebles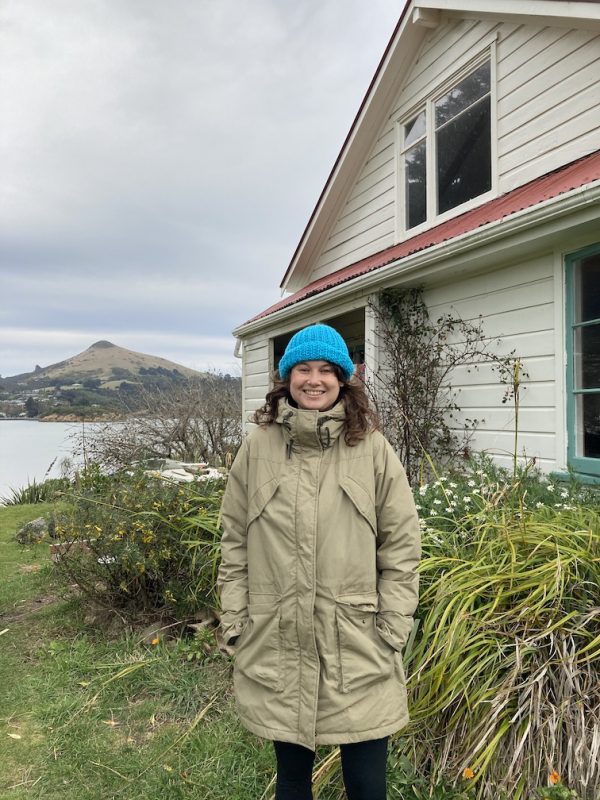 Kia ora koutou katoa Ōtepoti Dunedin! Ko Liv ahau. 
With much gratitude and excitement, I am taking up the post of Keeper on Quarantine Island Kamau Taurua. Ngā mihi nui to Meghan and her whanau, and to Flo Wouters for all their mahi in this role, I look forward to learning from you and your experiences!

I would describe myself as a storyteller. My background is in communications and nature guiding. Holding space to share the stories of the places we live and the environments we cherish is  my kind of party. Also my kind of party is being outside, writing, various creative Things and Stuff, and collecting Crown Lynn tea cups and plates. 

I moved to Ōtepoti Dunedin from Te Anau to study, after a few years working in the Te Anau glow worm caves and on boats in Piopiotahi Milford Sound. I have just finished my Masters in Science Communication, writing about the human narratives of emotion and spirituality woven into our relationship with nature. I'm really interested in the ways science and art can work together to tell these stories. 

Living by the moana is where I feel most at home, and while I was studying, you might have had me talk your ears off about Ōtepoti Dunedin's amazing wildlife and landscapes on the Monarch Wildlife Cruise boat, or caught me lurking around around the Museum as a science communicator. 

I feel very privileged to take up this role in our outrageously beautiful corner of the world and for the opportunity to listen to your stories, and share some from the motu with you. So come on over and say hello, the jug is always on for a cuppa, looking foward to meeting you!
Aroha nui, Liv.  
Previous Keeper March – June 2022- Floris (Flo) Wouters.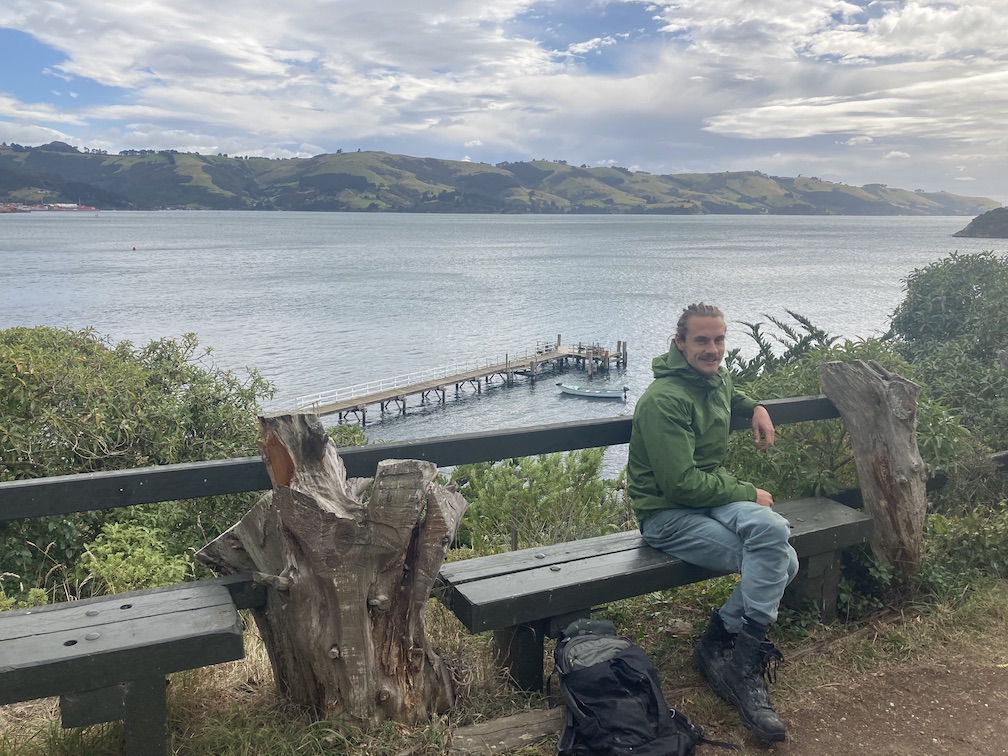 ---
Previous Keeper July 2020 – March 2022- Meghan Hughes with whanau Gareth, Zoe & Arlo.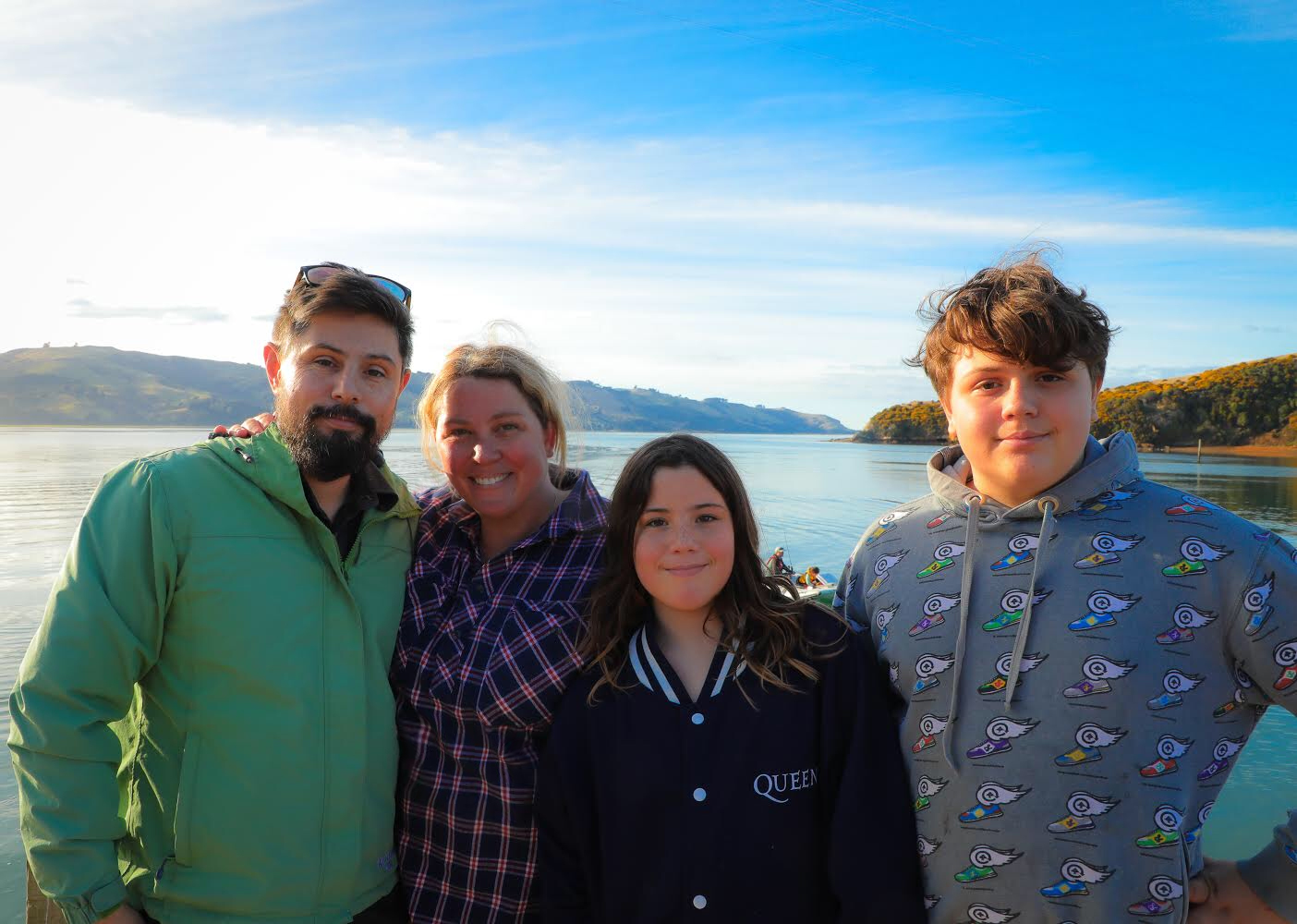 Previous Keeper October 2017 – July 2020. Dries Van den Broeck, Nadjejda Espinel Velasco, Noah and Lucia now in the far North of Norway.