You are welcome to visit in your own boat and moor temporarily at the jetty. However, other boats may need to tie up too, including the ferry or charter boat. Check with the Keeper. Please do not tie up on the Keeper's boat line or to the wrecks.
Charter Boats
Contact us about which charter boat service or ferry is appropriate for the size of your group and preferred day/time of travel. Once you've made your arrangements, please let us know.
On welcome days and events organised by the QIKT Community, we organise the boat transfers and collect the money for the boat, so please contact us to book directly with us. The usual departure point is from the jetty at Back Beach, Port Chalmers (see map below), but pickups are also possible at Portobello on request.
We can sometimes subsidise transport, related to particular grants, for example for weed control work, biodiversity monitoring, or for those with financial hardship.
---
East Coast Charters: The Vivienne J
The usual cost is $7.50 per transfer ($15pp return) for adults and $5 per transfer ($10pp return) for primary school-age children. A minimum charge of $40 per transfer applies, so it's better value for groups. The Vivienne J can take approximately 20 people at a time. Contact John on 027 681 4778 or viv.johnmcl@gmail.com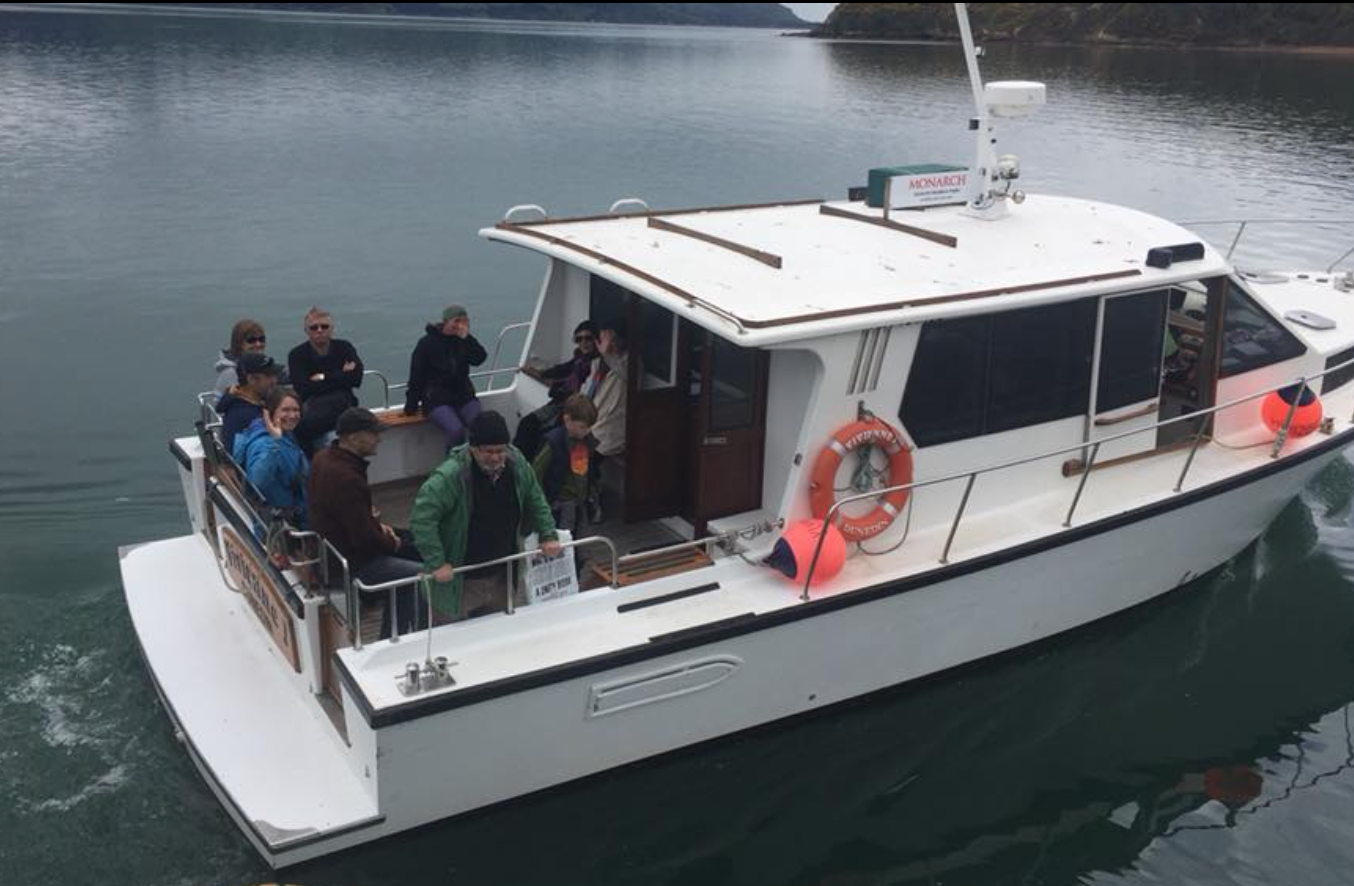 Port To Port Cruises and Wildlife Tours
Further information here. Rachel can drop off or pick up from the Island at various times by prior arrangement. Usually $12 per transfer adult ($24pp return) and $6 per transfer ($12 return) for primary school-age child or younger. (Please note, for those bringing luggage for overnight stays, there may be additional fees).
Discounted rate for groups of 15 or more to $15 return per adult and $10 per child, including luggage. Contact: 020 416 24 250 info@porttoport.co.nz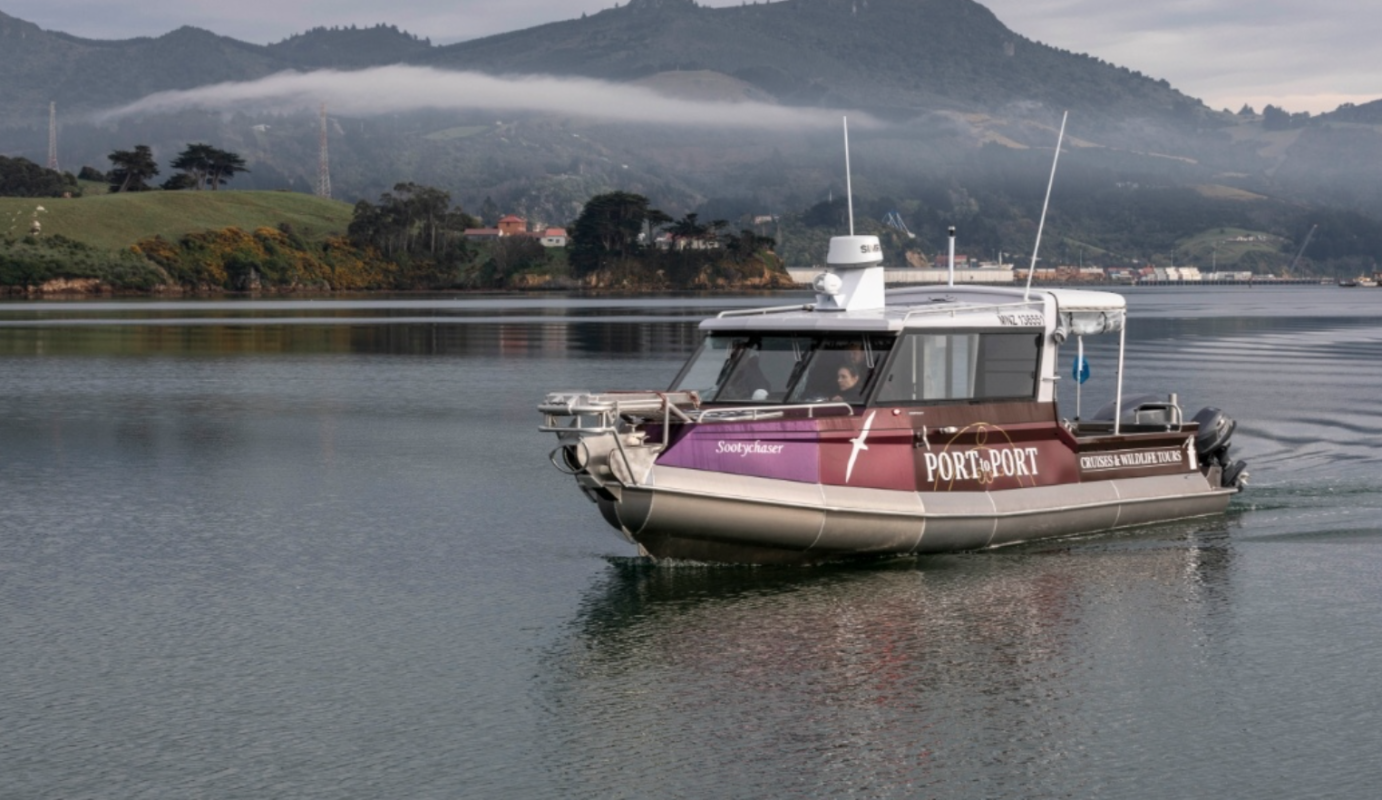 Natures Wonders
This service operates a catamaran, the Albatross Express, which is another option for large groups (26 – 50 ppl). Usual departure point is the Portobello Pontoon or fisherman's wharf at Careys Bay.
Contact 03-478 1154 or info@natureswonders.co.nz
Wildlife Cruise to Taiaroa Heads
Both East Coast Charters and Port To Port Cruises and Wildlife Tours offer additional tours to the Heads. Contact them directly for further information.
---
Pickup Point One – Back Beach
Via Port Chalmers, Back Beach by the Port Chalmers Yacht Club. Park in the single parks (e.g. near the jetty) in the big carpark here, near the Yacht Club.
---
Pickup point Two – Near Portobello
This alternative pickup is at the floating jetty. Park there or by the hall.
Coming from Dunedin: The left turn is easy.
Warning: Coming from Portobello: The right turn: If heading in the direction of Dunedin (e.g. coming from the Marine Studies centre) be careful turning right into the Jetty area. Best to turn after (around) the yellow '<<<< 45' sign and post (in the photo) as you can see oncoming traffic better.