The problem:
The Island has introduced rats (Norway) and mice. These affect biodiversity, eating seeds, insects, bird eggs and fledglings, and skinks.
What we are doing:
Using traps to reduce numbers of rats and mice from Winter 2016. Keep numbers down.
Monitoring biodiversity over time to see the impact of trapping (ongoing from 2016).
Monitoring the efficacy of the traps and different types of lure (from July 2018)

The Outcomes:
The Island is a haven for natural biodiversity in Otago Harbour! Thanks to the DCC's Biodiversity Fund, Otago Peninsula Community Board and the Dunedin Amenities Society for funding the traps. Thanks also to Curious Minds and the Otago Participatory Science Fund, and scientists; Dr Jillian Hetherington, Clare Cross, Dr Barbara Anderson, James Tweed, Sam Haultain, Derek Onley, and Aishwarya Muralidhar, who helped us explore ways to monitor biodiversity.
22/7/18 Scientist James Tweed helped us identify the moths we had caught overnight on 20/1/18, and taught us more about moths. James also collated the data and made us a reference collection. Moth Data 20.01.18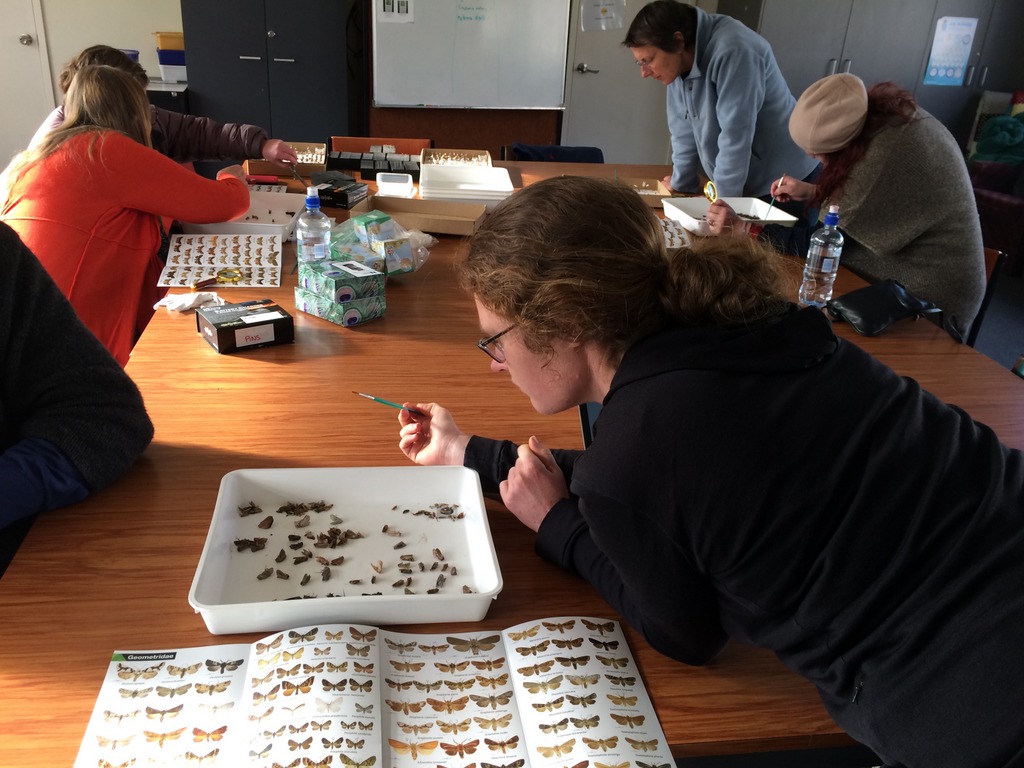 When we had captured the moths, we had hoped to identify them and then release them. However, they were moving about so much in the nets their wings were getting a bit damaged and we certainly couldn't identify them. We reconsidered. We know that moths have a very short lifecycle (sometimes only days). So they were going to die very soon even if we released them (slightly damaged). Also, the proportion of moths we caught is tiny as they were only those within close range of the light traps.
Endemic moths (85% of NZ moths) are poorly understood, and yet they are important pollinators and could be indicators of the health of eco systems. We felt we could live with killing the moths we had captured on this occasion. We have a database and reference collection should we decide in the future that resurveying the Island's moths would be justifiable. But having realised how complicated identifying them is, we don't have any current plans to do that again.
25/2/17 We reported back on our findings to date. Thanks to scientist Jillian Hetherington for all her help summarising the key elements of skink, moth, seedling and bird surveys and the results from the tracking tunnels in these wonderful posters: QI-KT-Curious-minds-posters-Feb-2018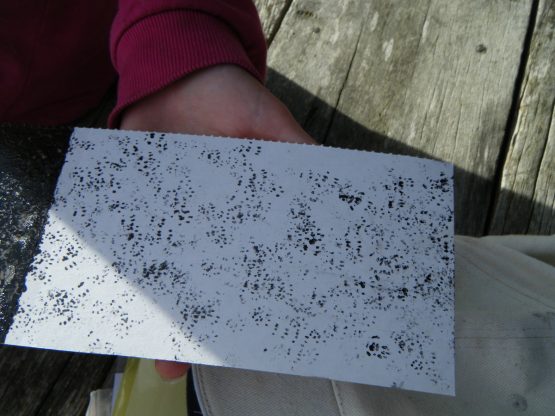 3/11/17 Over 3 days, school groups visiting the island from Tokoiti, Duntroon and Bradford, helped collect data from the tracking tunnels. No tracks were observed in the tunnels on the north or south side of the island, but we saw a lot of activity by tunnel 'W8' on the bush track, and in two sites on the east side of the island. You can view all the results to date here
2/11/17 Surveying seedlings is another part of our Curious Minds funded biodiversity monitoring project. We know rats and mice eat seeds, so if our trapping is successful, our hypothesis is that more seeds will get the chance to grow in to seedlings/trees. We have seedling 'cages' set up at a range of sites on the island, which exclude rats and mice. We compare what is growing inside the cage, to what is growing in a marked area the same size immediately outside of the cage.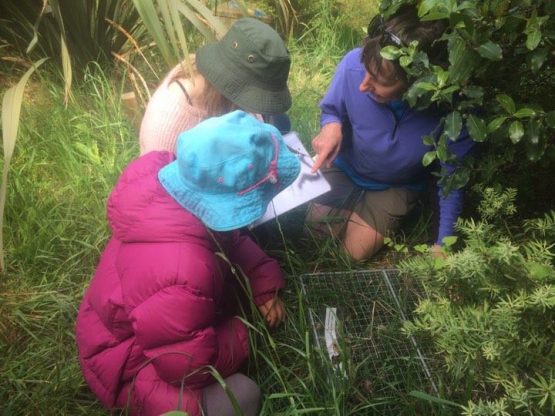 It's a bit like one of those 'spot the difference' picture puzzles! We know other factors also influence what grows in each site and note down these variables. For example, if the area is shaded, partially shaded, open, or if there are competing grasses. Perhaps these variables are even more significant than the rats and mice for seed survival? Children from Bradford School helped with surveying some of the more accessible cages this week.
3/10/17 Herpetologist, Sam Haultain, showed us how to monitor skinks in the ACOs (artificial cover objects) we had placed several months ago. We quietly approached each ACO, stopping several metres back to check for any skinks that might be sunning themselves on top of, or nearby the ACO, then carefully lifted each of the corrugated sections to see if any skinks had taken up residence.
Sam showed us how to identify skink poo – other important evidence to record as part of our monitoring. Sam recorded the data this time. It's very important no one disturbs the skinks until our next check in a month's time. Sam asked us to think how we'd feel if someone frequently lifted the roof off our house to peer in! Once would be one time too many! We have a Wildlife permit from DOC for this project and strict protocols to follow.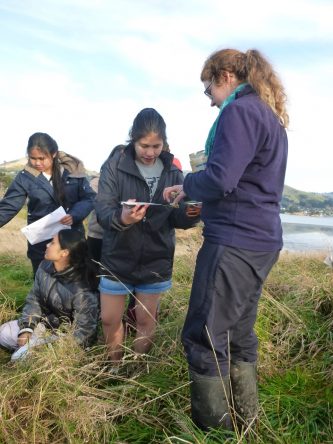 18/7/17 and 19/7/17 Tracking tunnels 2016-17 QI_KT – Sheet1(1)
4/6/17 Setting up for skink monitoring. Lizard Monitoring Protocol for Kamau Taurua(2)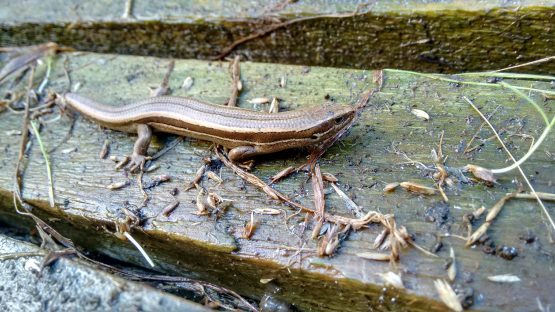 29/4/17Moth Monitoring: Tamariki from Te Kura Kaupapa Māori o Ōtepoti and Dr Barbara Anderson led an overnight moth monitoring workshop on the Island. They showed us how to assemble 6 Heath Moth traps and where to place them : two in established bush, two in regenerating bush, and two in a paddock/open area (the control). During the evening they shared resources and information about moths in te reo and English. (The tamariki are practising for presenting at a conference in Wellington and Toronto).
Because of the forecast southerly change, a small group of adults brought the traps in at about midnight on Saturday night. It had been a relatively warm night, so the traps had attracted a lot of moths by then. On Sunday morning, we were very glad we had done this; there was a cold wind and driving rain. MSc student, James Tweed, and Dr Anderson carefully placed the live moths in individual viewing containers so we could look at them and try to identify them.
This is very challenging, even using the beautiful guides showing moths from our area, however, James was also able to help. After this, although we felt uncomfortable about killing other creatures, we decided to do this in this instance, to have a reference dataset of moths we will be able to use for future monitoring. Dr Anderson explained how other groups had also wrestled with this question, and the short lifecycle of the moths.
14/4/2017. We are continuing to plan how to monitor birds, moths, lizards and plants. Notable birds are the rare and endangered Otago Shags. Historical counts of these birds (59 and 72 in 2000) and a bird count showing the diversity of species in 2012 will help with baseline data.
3/3/2017 Families from North East Valley assisted with monitoring using the tracking tunnels on the bush track. These are the results to date: Tracking tunnels 2016-17 QI_KT – Sheet1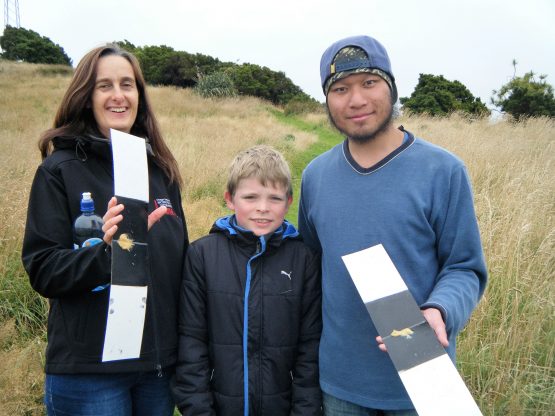 Can you identify which animal left these footprints?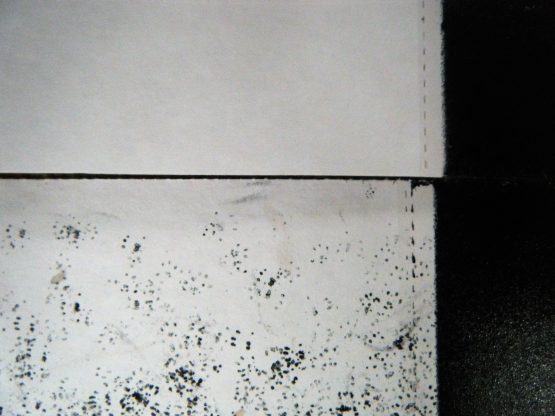 3/3/17 Images with InfraRed (IR) camera: Rat climbing a tree near historic buildings.
The camera takes three pictures, then a 30 second video. This camera (Little LTL Acorn 5310) triggered well even though the rat is quite a small animal, and was up a tree (we did not expect that so its at the edge of the image). The camera is very sensitive (good), and first fire has a lot of IR light, whiting out the middle of the image. However, the camera compensates during the video (below).
We will try putting it out again with some of the IR lights masked so as to see more in the pictures. We were advised by a scientist at the University (Zoology, Otago) that they did that with this model of camera and small close animals.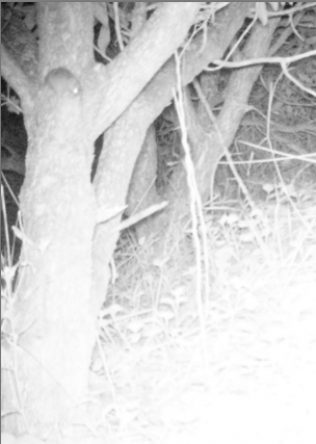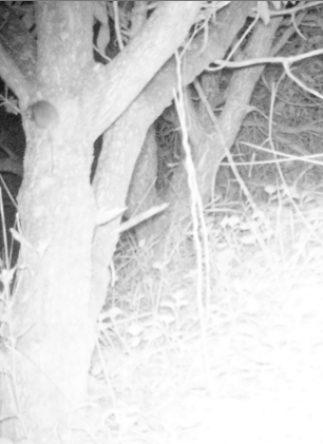 10/8/2016 Tracking tunnels have been placed around the island. Google Earth map created, links to photos and GPS. East and West done. North and South in progress.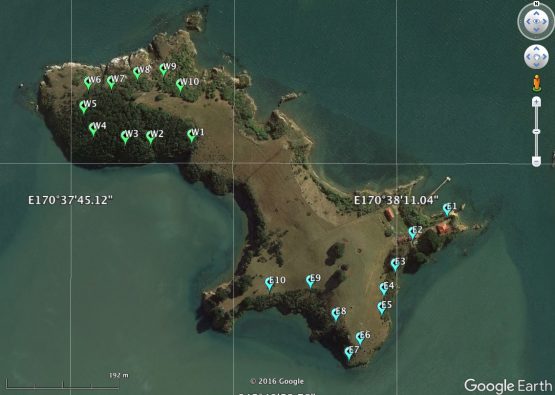 10/8/2016: 26 Goodnature A24 traps have all been placed.
Previous monitoring and the importance of good labelling: We found these cards showing rat and mice prints. They are labelled 'Nov.' Quarantine island. But no year is given! A good reminder to us about the importance of full and accurate labelling!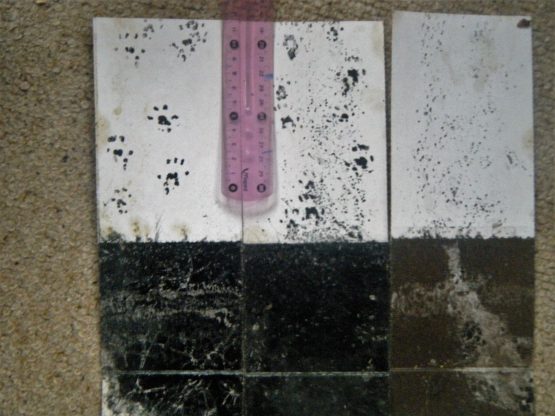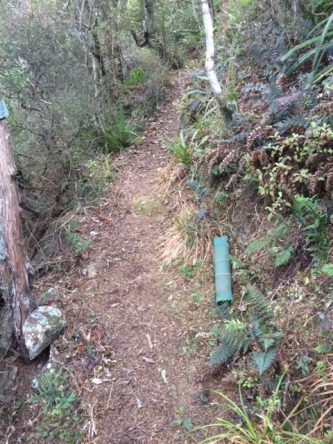 2/4/17 seedling monitoring. One of the changes we expect to see as we reduce predator numbers, is an increase in native tree seedlings. To test this hypothesis, ecologist Dr Jillian Hetherington, has helped us set up rat proof 'seedling cages' in a number of different locations. Adjacent comparison sites are pegged out. Initially, we are observing closely, and recording, how many different plants we can see in each cage and its control site.