The Island Keeper and Manager: Dries van den Broeck
Landline: 03 478 0874 (leave a message if we are not in range)
Mobile: 020 40791587
Email: quarantineisland@gmail.com
The Secretary: Claire Hagglund is also a key contact
Email:secretary.quarantineisland@gmail.com
Mail: Quarantine Island/Kamau Taurua Community
PO Box 5478, Dunedin
Otago NEW ZEALAND

GST number: 55000514

Join our Facebook Group here.
Join our mailing list to stay up to date with upcoming events and Island open days. Subscribe Here
---
Keepers (Resident Manager)
Oct 2017 – current. Dries Van den Broeck.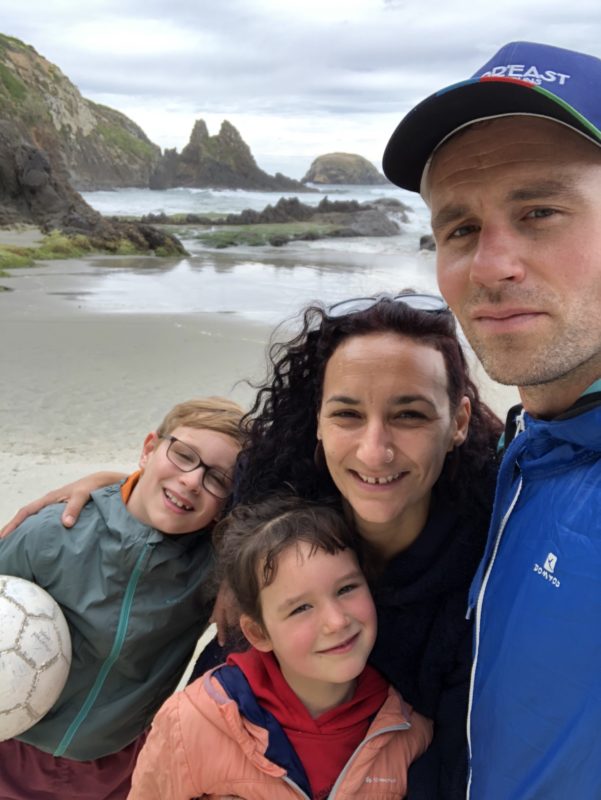 Kia ora, We are Dries, Nadjejda, Noah and Lucia. I am originally from Belgium, while Nadjejda comes from Spain. Having lived in different countries, four years ago we decided to come to New Zealand to start a new challenge. Our kids, Noah and Lucia, join us in all our adventures, and they love going to Portobello school by boat everyday and the social interaction with the visiting groups and families. Nadjejda has recently finished her PhD thesis in Marine Science and has been awarded a writing bursary.
We have lived here a bit more than two years and really love the unique way of living. Sharing the space and history with day visitors and well as schools or private groups staying overnight is very special. I find engaging the wider community in maintaining and revegetating the island a very interesting activity. We look forward to seeing you on this very special island!