Maori vessels
As the place where many passengers first disembarked, ships have played an important part in the Island's history. The larger ocean-going ships could not have disembarked directly onto the Island Jetty but be transferred by smaller boats.
The Clipper Emigrant Ships of the 1870's
Christian McCausland (1869-1892)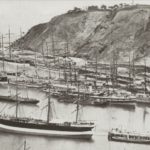 Troopships of WW1
Willochra (1914-1929)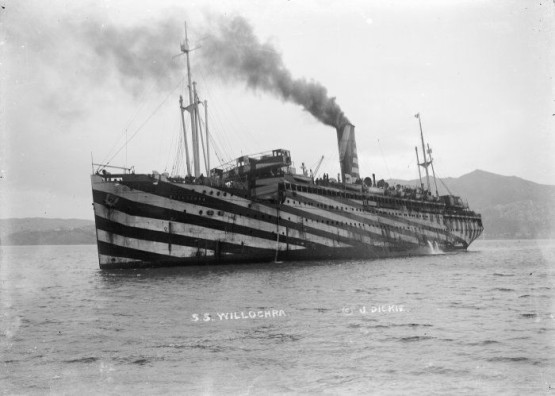 Harbour Ferries
Scheduled services between Port Chalmers and Portobello ran from 1876-1950's. Most visited the island on demand.
TSS Waikana (1909-1938)
She visited the Island many times, and finally rests there. After the accidental burning of the Matariki near the Portobello Jetty in April 1909, another ferry was required for the Portobello to Dunedin run. The Waikana and later Waireka were built in Dunedin, near the railway station (John McGregor and Company). The Matariki's engines and possibly the boiler (still visible) were reused in the Waikana.
The steel plates came from Melbourne, after those being delivered from the UK were lost with the Maori off Cape Horn. The slightly larger 'big sister' TSS Earnslaw was built in the same yard on the same general design, particularly for the engines and boilers, in 1912 and taken in sections to Lake Wakatipu.
The Waikana was launched by Mrs Speight (with a bottle of wine) in Nov 1909. She was licensed for 785, but on one occasion Captain Scollay was fined for exceeding this by 200 people when he got to the Rattray St wharf. Her last scheduled trip was on 22 May 1926.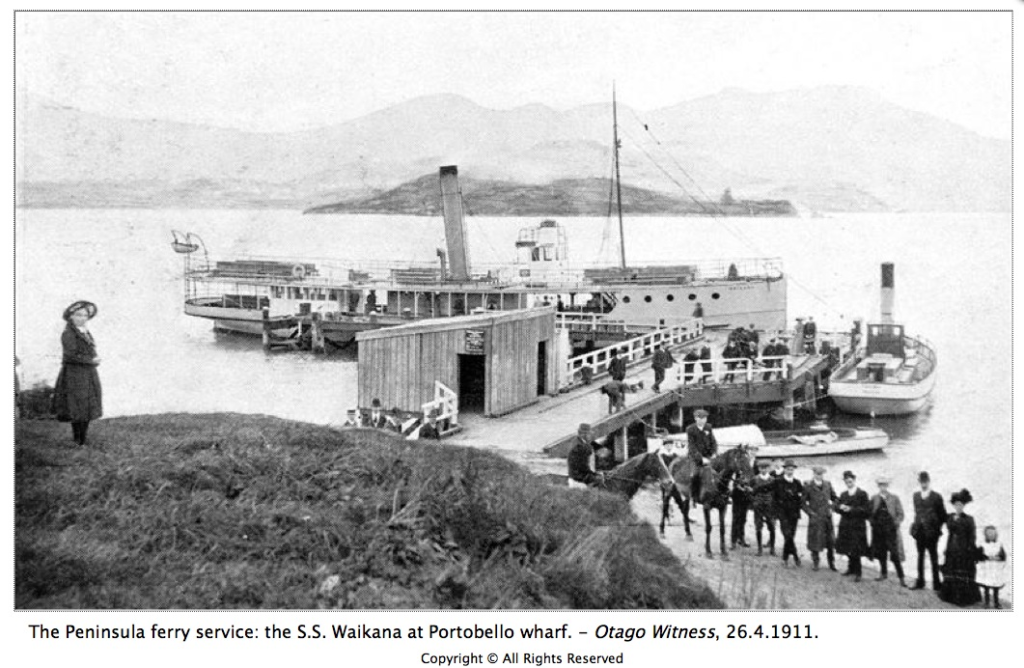 Both ships were sold to Auckland interests but the sale fell through. Bob Millar bought them in 1928 to bring visitors to the island. In November 1928 they brought in total 4000 people to the island to see Byrd's Antarctic dogs. On returning to Dunedin with passengers on board the Waireka was witness to the loss of the 4.9 m yacht Bute in Niccol passage, and despite their efforts, including a bandsman leaping into the water, six of the seven crew drowned.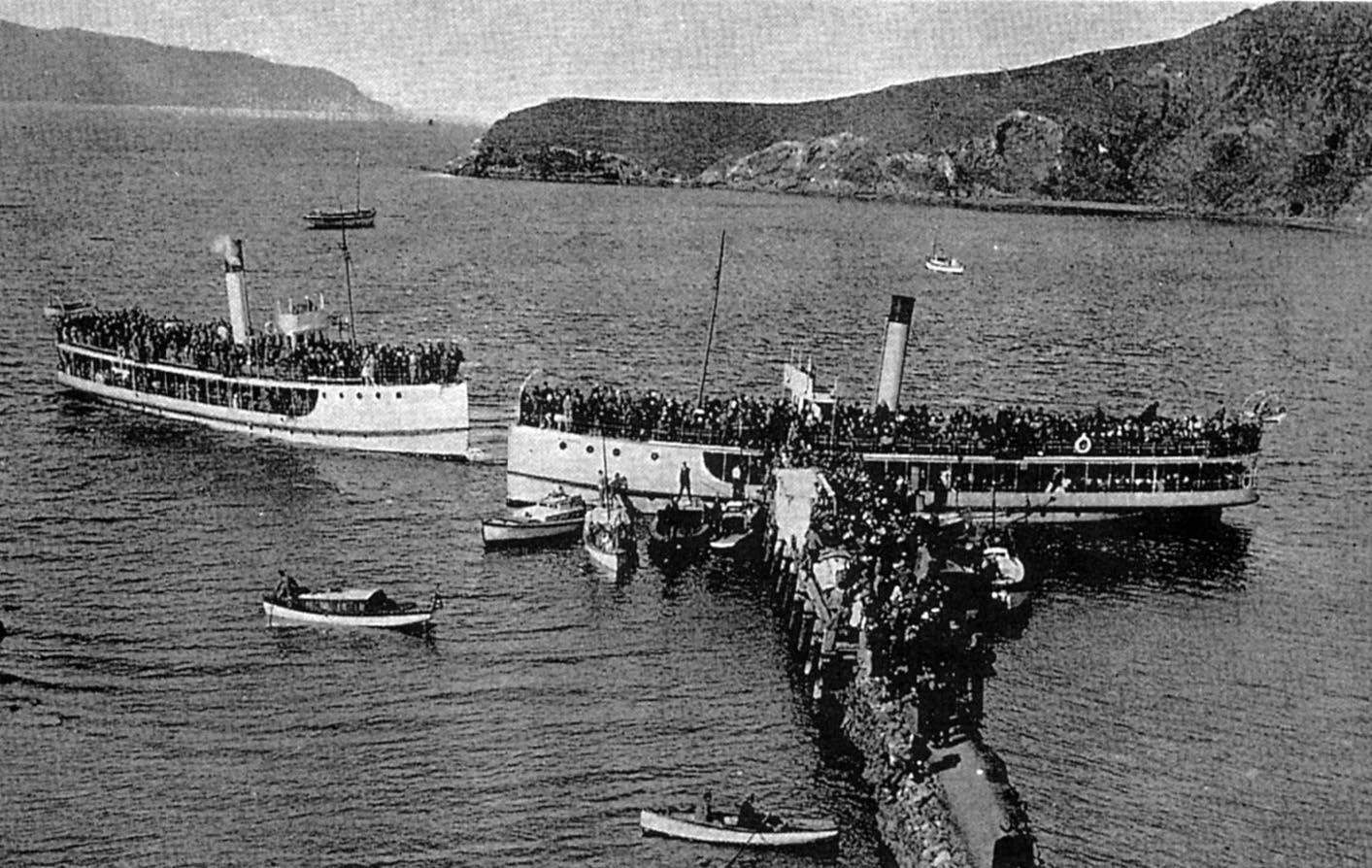 The two sister ships were laid up at Shelly beach in 1931. The Waikana's final trip was to the island in 1938. During WW2 the Waireka was sold to the Navy and used as a static training ship until 1952 (TSSWaireka). The Waikana was featured on a NZ stamp in 1984.
More information: 'Down the bay' McCluskey 1995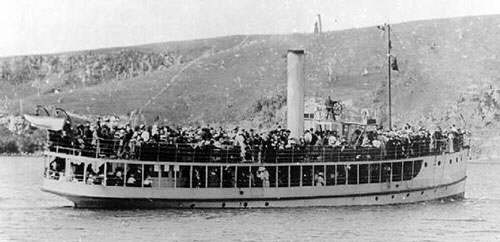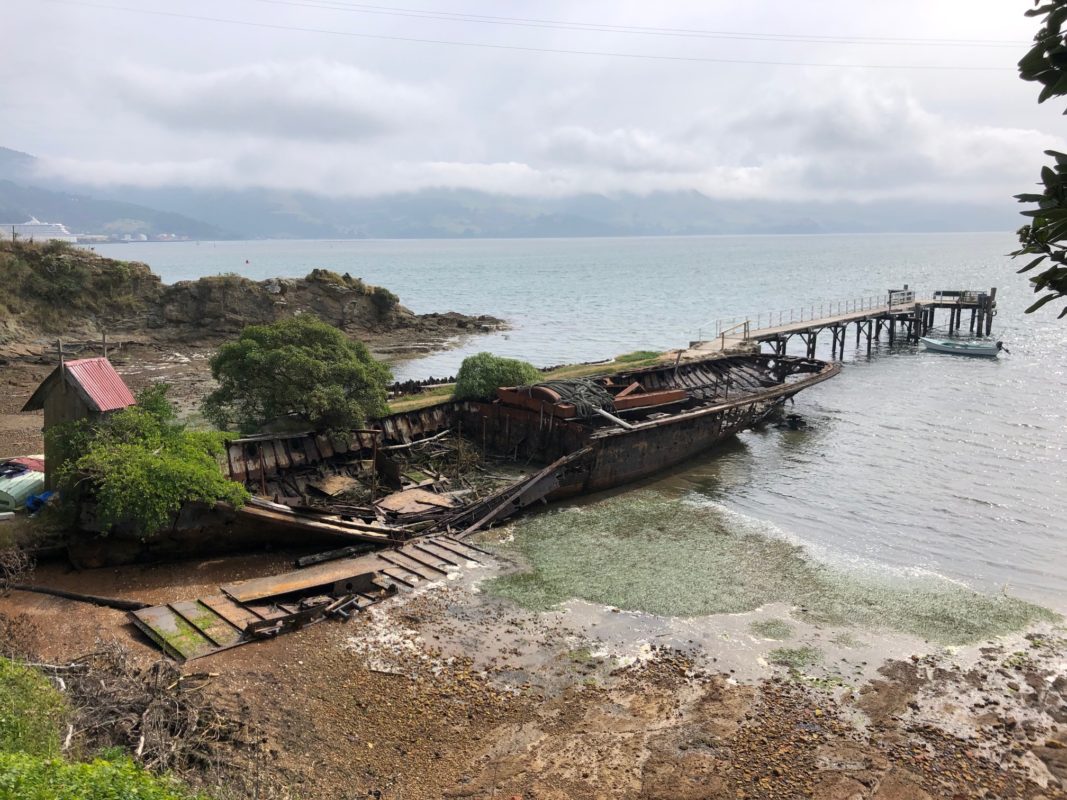 SS Tarewai (1905-1943). Named after the chief Tarewai. The cross harbour ferry.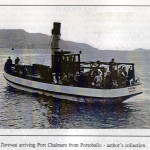 The Elsie Evens was a Ferry/Charter from 1946-1950's and was based on the island for this time.
Admiral Byrds ships the City of New York and the Waireka, 1928