The QIKT Community host a monthly 'Open Day,' usually on a Saturday on the last weekend of the month. See the news page for this or other times to visit. This makes it easier for individuals and small groups to visit the Island, if they don't have their own boat transport, and Community members are around to share the history and ecology of the Island and help you participate in projects if you'd like to. We charter a  boat  which usually leaves Back Beach in Port Chalmers, at 9.30 am sharp, on Saturday morning, and returns about 3.30-4 pm.
It may be possible to come over on the afternoon boat too, if you are staying overnight. Bookings in advance are essential – boat places are limited! A pick up on the Portobello side for Peninsula dwellers is usually possible by prior arrangement.
Visitors are welcome to stay overnight in the lodge, returning Sunday afternoon. The night sky on top of the Island is awe-inspiring!
On the open day, there is always time for exploring,  relaxing and interesting conversations. We usually try to 'work' for a few hours on a variety of projects, too; this is part of how we care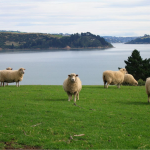 for the Island. We welcome your help. 'Work' includes helping with bush restoration, general maintenance, collecting pinecones, predator control, doing a beach clean-up, tidying up in the Lodge, and looking after first-time visitors. There is something for everyone, to suit their age, fitness, and interests. If you have specific skills or expertise you are happy to share, please let us know. However, if actually what you need to do most is to rest – to take a breath – and connect with nature, that is what we want you to do!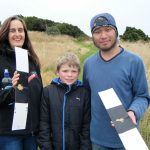 Some open weekends have a particular focus, for example workshops and retreats for art, history, environment, social justice). You can see these on our google calendar.
We usually go whatever the weather (unless there are very strong winds). Wear your work clothes, sturdy footwear, and bring some yummy food to share for a potluck lunch. Slippers or thick socks are good for inside the Lodge.
Donations to the Island are welcome. Overnighters will need sleeping gear (plus a hottie in winter!) and more food (see page for overnight).
Dunedin buses can be taken to and from Port Chalmers. Allow about 10 minutes to walk from the township to Back Beach.  Please tell the Keeper (e.g. text or email) if you are taking the bus there, as you might be a little late. Alternatively, we may be able to help you organise a ride with someone, so please let us know your address and phone number when booking. Offers of help with carpooling with the same information is appreciated.
Please contact our Keepers on 478 0874 or e-mail by the Wednesday before the open day, so they can confirm boat bookings and accommodation.