Past and present keepers (Resident Manager)
Oct 2017-current   Dries van den Broek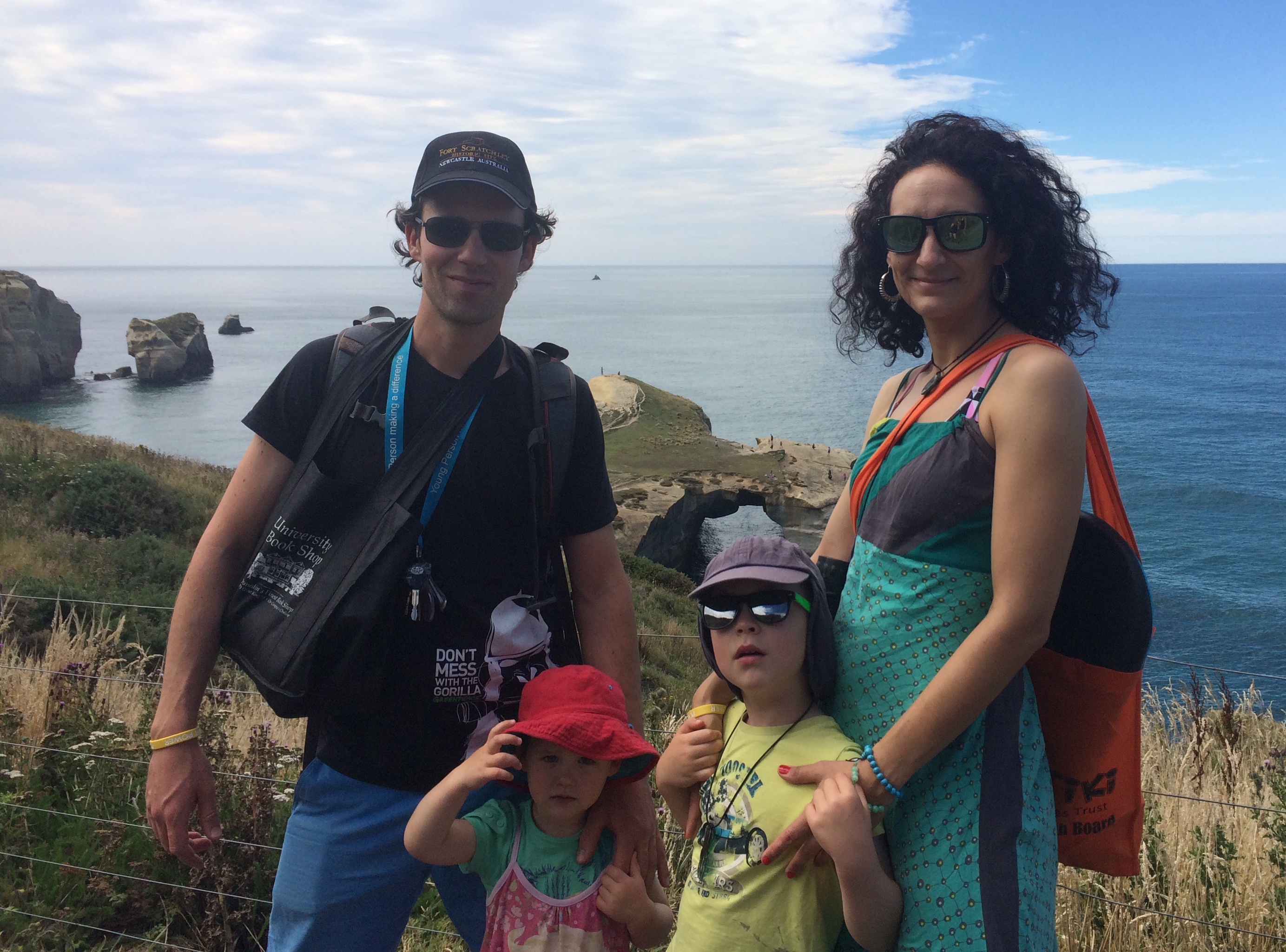 Kia ora, We are Dries, Nadjejda, Noah and Lucia, and will very soon become the new residents at Quarantine Island!
I am originally from Belgium, while Nadjejda comes from Spain. After having lived in different countries, two years ago we moved to New Zealand to start a new challenge. Our kids, Noah and Lucia, joined us in our adventures, and they love the outdoor way of life they lead here. I have been working as a tour guide and gardener at the Royal Albatross Center in Taiaroa Head, and will very soon be receiving visitors and taking care of the island. Nadjejda is currently pursuing PhD studies in Marine Science at the Marine lab in Portobello. Working very close but yet divided by a little bit of water might sound very romantic to some of us! We are very excited to start this new challenge and look forward to welcoming you all during your visits to this very special island!
Nadjejda featured on Spanish TV (~34 min in)
Recent facebook post: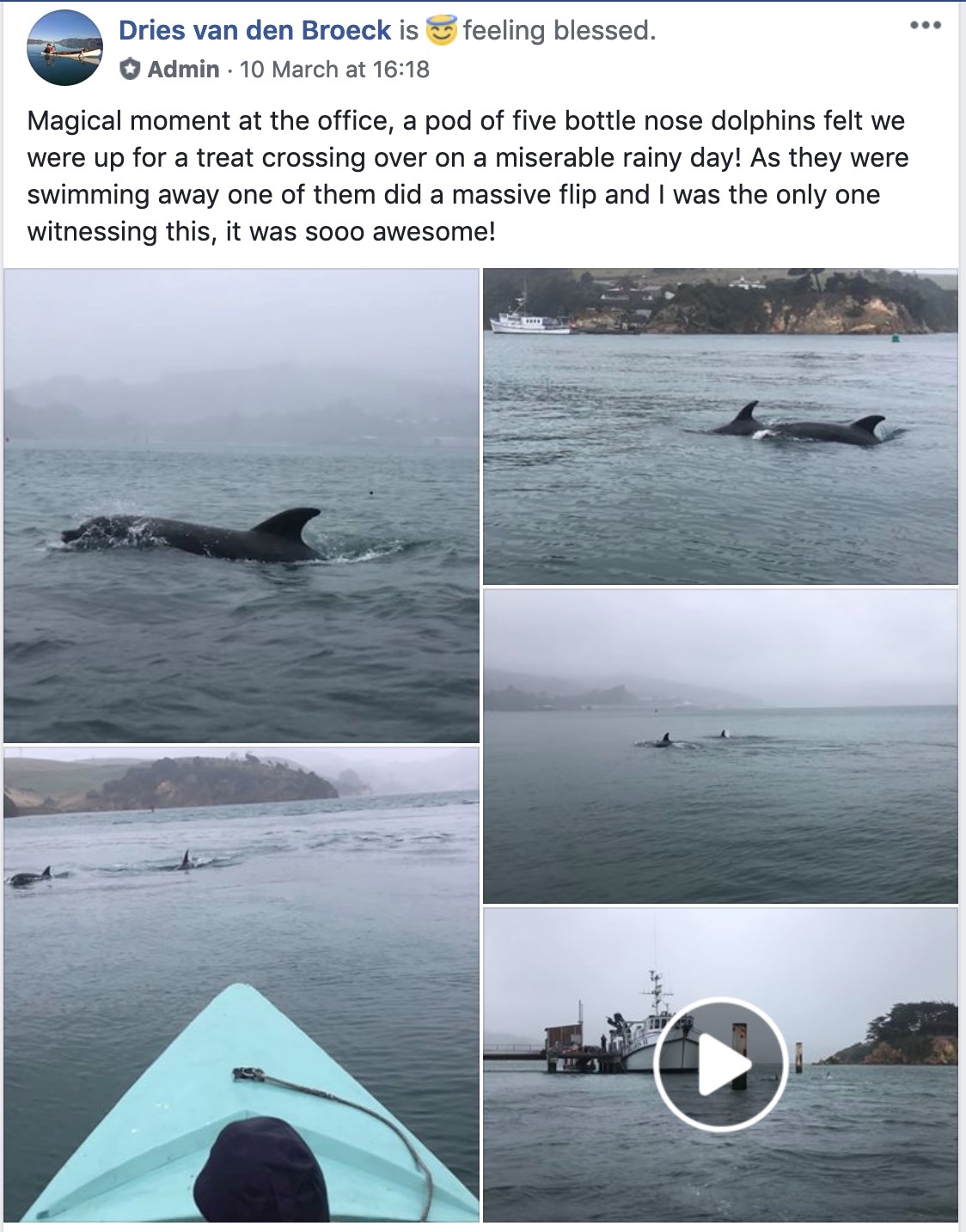 May 2016 – Oct. 2017  Phil Perrow.
Kia ora everyone, I am really looking forward  to being the new keeper on Quarantine Island/ Kamau Taurua.
I have had a variety of jobs over the years, mostly working in the outside environment and with people. I worked for a number of years at The Malcam Charitable trust as a supervisor/ youth worker. I loved this role due to the nature of being able to work alongside youth on projects around conservation, life skills, outdoor adventure and personal growth.
More recently, I have been a tour guide at Penguin Place which also encompassed these passions of mine, wildlife conservation and sharing information with people. I love the experience of learning new skills and feel excited about the challenges and adventures island life will bring. Other interests of mine include mountaineering, rock climbing, tramping, sailing, diving, kayaking, gardening and yoga.
I can't wait to meet more of the Island community and am grateful to have been given this role of sharing the taonga of this special place with others.
Don and Ana have a long history of community and environmental activity. They trained in the arts, design and cultural sector where they have both worked as tertiary educators and in the private sector as business owner/operators.
Ana has just returned from the USA where she was a Fulbright Scholar in Residence at a university in Atlanta, Georgia, where Don also taught. Arts Access Aotearoa have engaged Don and Ana to mentor emerging leaders in the community arts sector. This year Ana is undertaking a Postgraduate Diploma in Natural History Filmmaking and Communication at Otago University. Don and Ana own a few acres at Taieri Mouth where they are engaged in extensive native revegetation. They are both keen and experienced trampers/mountaineers/climbers with one of their favourite playgrounds being the Mount Aspiring National Park region.
2014  Gordon and Candy Douglas
As the very new Keepers of Quarantine Island we are having a ball! We seemed to have gales from both North and South for the first two weeks and outboard difficulties led to some hard rowing but we're now enjoying some glorious summer weather!
We care for Jackstan and Rangi who are both enjoying the new environment and especially like the boat crossings.
Fostering children / young people has been an important part of our lives for nearly all of our 37 years of marriage. I come from a teaching background and Candy has worked as a Registered Nurse mainly in Mental Health settings.
We both enjoy the outdoors, small boats and kayaks and we're enjoying sharing this very special place with passing boaties, and the various visiting groups.
A special thanks to the St Martin Island Community who have made us feel very welcome and have been generous with their support as we settle into this new situation.
2013 Wayne Johnson, Anna Hughes and sons

Of course our sons Eli (6) and Niwha (3) are residents too.  They also do a bit of the 'Keeping'.
We have backgrounds in the outdoors having both worked at the NZ Outward Bound School in the Marlborough Sounds.  The island is an incredible adventure for us as a family.  We're all very comfortable on the water.  Having operated boats before made this aspect of island life a bit easier.
In more recent times Wayne has worked as a videographer and Anna in the field of Education for Sustainability.
Island life is challenging and rewarding.  The combination of wild, wet, cold weather and calm, fine, warm spells forces us to go with what the whenua and moana that surrounds us have to offer on the day.  Living here has given us a strong connection to this environment and the community who so love this place.  We enjoy welcoming people to our home island.
2011-2012 Francine Vella (waste, sustainability) and Alex King (arrival), and teenagers Rebecca and George.
2010-2011 Graeme Furness (aquarium, artist, music) and Anna Wiles
1997-2009 Kathy Morrison, Douglas Black and Bryony

1996-1997 Graeme and Diane Stevenson
1995 Catriona Matheson
1994 Russell Kennet
1985-1994 Dave Wilson
……. back in time
The Dougall family era 1863-1924 (61 years)
The title 'Keeper' dates from this period. The quarantine stations had Keepers, as did lighthouses.
John Dougall – Keeper from 1863-1890. Died and buried on Island.
Elizabeth Dougall (John's wife)- Keeper 1890-? until her son Will took over.
Will Dougall (John's son) Keeper to-1924 when the Quarantine Station closed.