Welcome ~ Nau Mai Haere Mai
"Wind rocks this little land, Anchored between sky and sea,
Paused in the drift of time, Cradle of possibility."
(from the Island song)
To keep in touch about opportunities to visit the Island
see our Facebook page, News, Newsletters,
Booked dates,
For visitors
Brochure (download) and places of interest (mobile)
COVID-19: In accordance with the governments instructions for level four, there will be no trips to the Island organised by the community for the next month, and the lodge is closed for overnight bookings and day visitors (toilet is still accessible). (23 March 2020)
Barndance (was 4th April)- Postponed sorry until after Winter
We have awarded residencies to two artists – Lynn Taylor and Eli Joseph. More information click here.
Read about our predator control and biodiversity monitoring project, including our posters summarising results to date, here.
Quarantine Island/Kamau Taurua sits in the heart of the Otago Harbour, a remnant of the ancient Dunedin volcano. In its bush clad, pre-European, times it was used by southern Māori as a place to camp while collecting kaimoana. From 1863 to 1924, as the Otago Quarantine Station, it became the first place ashore for many thousands of settlers on route to their new lives. It was also used as a military hospital during World War One.
The Island is now a public recreation reserve jointly managed by the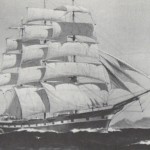 Quarantine Island/Kamau Taurua Community (Inc.) and the Department of Conservation. All are welcome!
There are several charter boat, and water taxi options if you would like to visit and don't have your own boat transport. The Quarantine Island Kamau Taurua Community's resident Keeper can help you link up with the most suitable operator for your group size and other practical details.
The QIKT Community also organise regular open days and events you are welcome to join.   You can keep in touch about these by joining our Facebook group, signing up for our email newsletters, or checking the 'News' page on our website.
QIKT Community own the buildings on the Island, including the St Martin Lodge, but make this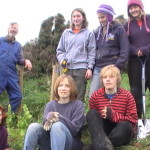 available for visiting groups by arrangement. Further information is on the 'Visit' page or here if you are interested in staying overnight. Our Google calendar  shows when the Lodge is available and upcoming public events that you may like to join.
The Quarantine Island/Kamau Taurua Community are the caring, passionate kaitiaki / guardians of this very special island. Our charity employs the resident Keeper, who lives on the Island, looking after visitors and managing everything for us. Other QIKT Community members live on the mainland, and share similar values about social justice, caring for people and the natural environment, and protecting our heritage. We find working together to care for and enhance the island, and just spending time there, is deeply satisfying and rejuvenating. Encouraging and modeling a sustainable, caring and cooperative society is important to us, and we particularly try to involve young people. You can read more about the Community, our values and how to get involved here.
We acknowledge our partner organisation – the Department of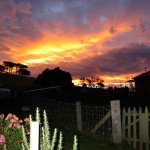 Conservation, and others that support us with particular projects, including Heritage New Zealand, Forest and Bird, the New Zealand Marine Studies Centre, the Dunedin City Council, Enviroschools,  Kiwi Conservation Club and the Dunedin Amenities Society. What's more, as a non-profit group, we are very grateful for donations that enable us to enhance and restore the Island and its buildings.