Book for the next open day 25th July
The QIKT Community host a monthly Open Day. Our open days make it easier for you to visit the Island if you don't have your own boat transport. Community members are often around to share the history and ecology of the Island and help you participate in projects if you'd like to. We charter a boat from Back Beach in Port Chalmers in the morning (usually at 10.00am), and return about 3.30 pm. A pick up on the Portobello side for Peninsula dwellers is usually possible by prior arrangement. Contact us in advance to book using the form above! The charter boat operator usually gives us a discounted rate – it's normally $15 per adult and $10 per child. We collect this on behalf of the boat operator.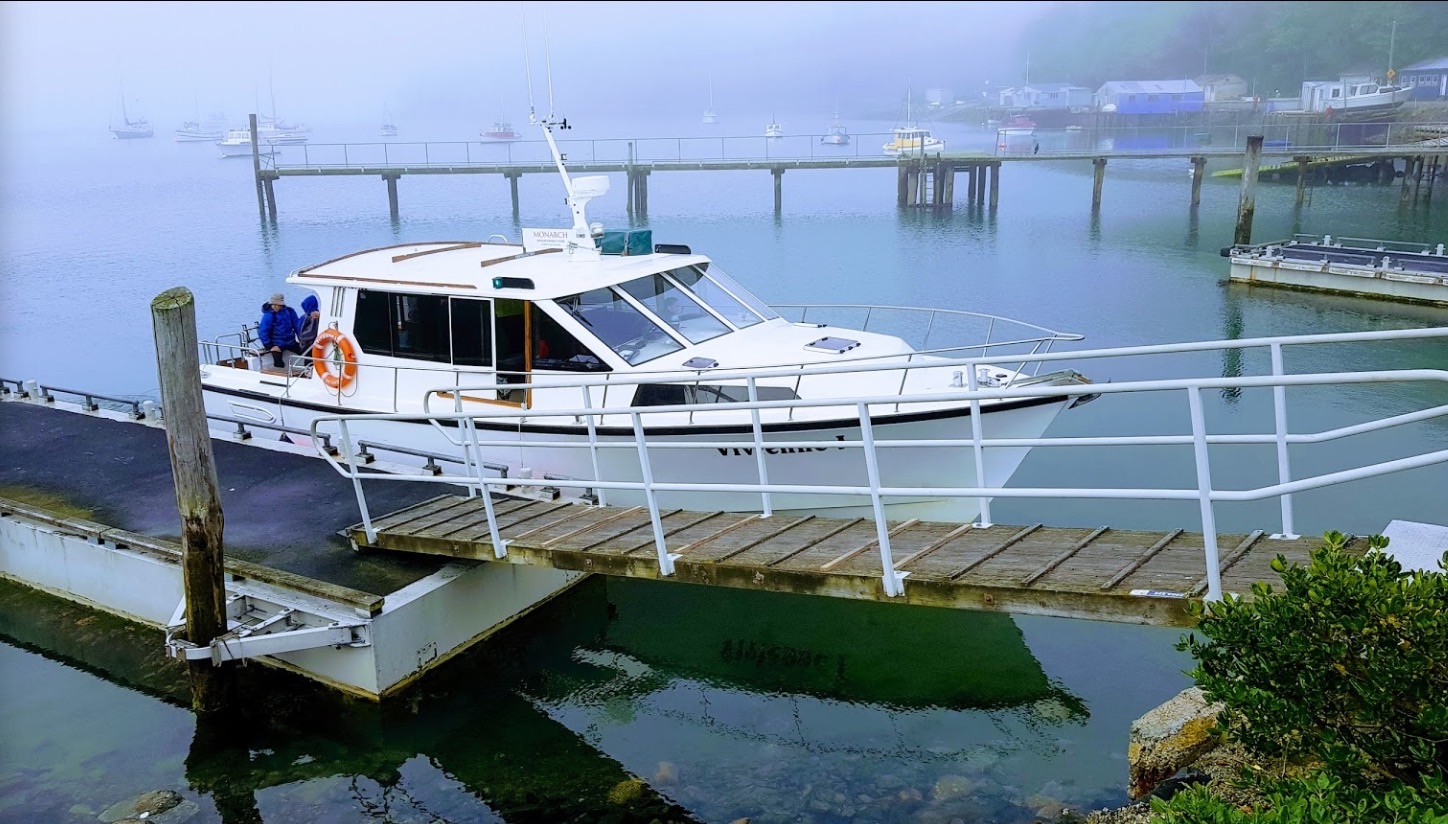 On the open day, there is always time for exploring, relaxing, personal time wandering the Island or interesting conversations. If what you need to do most is to rest, to take a breath and connect with nature, that is what we want you to do!
We often work on a project or two for a few hours as part of how we care for the Island. We welcome your help. There is something for everyone, to suit their age, fitness, and interests. If you have specific skills or expertise you are happy to share, please let us know. Find out more about volunteering here.
We usually go whatever the weather (unless there are very strong winds). Wear your work clothes, sturdy footwear, and bring some yummy food to share for a potluck lunch. Slippers or thick socks are good for inside the Lodge. We appreciate a donations/koha to the Island if you can.
Some open weekends have a particular focus, for example workshops and retreats for art, history, environment, social justice. You can see these on our calendar page here.
Dunedin buses can be taken to and from Port Chalmers. Allow about 10 minutes to walk from the township of Port Chalmers to Back Beach. Alternatively, we may be able to help organise ride-sharing. Let us know your contact details and what part of town you live in, if you need, or can offer someone else, a ride.
Visitors are usually able to stay overnight in the lodge, returning Sunday afternoon. The night sky on top of the Island is awe-inspiring! If you would like to stay overnight please visit this page.