Projects succeed because of the fantastic support we receive from our supporters, local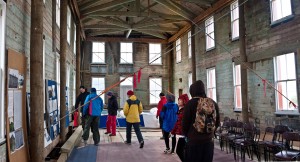 businesses and members of the public. See the projects page for recent donations.
Every donation helps us to achieve our  goals – saving historic buildings, planting  trees, etc.
"When you make a donation please include your name and what you would like your money to go towards.  Here are some examples: Historic Buildings, Ecology, Trees, Garden, Sustainability – Energy, Waste, Toilets, Water, Education, Equipment.
Please email
quarantineisland@gmail.com
with your address for a tax receipt for your donation and if you need to, a fuller explanation of how you would like your money spent."
Bank acc no : Quarantine Island Kamau Taurua
Kiwibank      38 90170478888 00
Looking for a lovely gift idea that also supports the Island? Gift vouchers are available for both boat transport and/or accommodation. Contact Kristen at secretary.quarantineisland @gmail.com