Projects succeed because of the fantastic support we receive from Quarantine Island Kamau Taurua members, supporters, local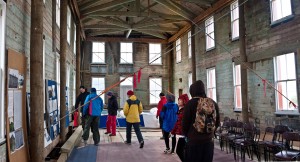 businesses and organisations, and other well-wishers.
See the 'projects page' for significant recent donations and the 'about us' page to find out about being a member of the QI/KT Community and our values and objectives.
Every donation helps us to achieve our  goals from saving historic buildings to planting  trees or reaching out to disadvantaged groups.
When you make a donation please include your name and what you would like your money to go towards, if you have a specific wish.  Here are some examples: Historic Buildings, Ecology, Trees, Garden, Sustainability – Energy, Waste, Toilets, Water, Education, Equipment.
Please email quarantineisland@gmail.com with your address for a tax receipt for your donation and if you need to, a fuller explanation of how you would like your money spent.
Our Bank account details are : Quarantine Island Kamau Taurua Community
Kiwibank      38 90170478888 00
You can also support us by formally becoming a member and paying a subscription, $20 for an individual and $30 for a family  subscription July 2017
Looking for a lovely gift idea that also supports the Island? Gift vouchers are available for both boat transport and/or accommodation.
Contact Claire at secretary.quarantineisland@gmail.com