Social Justice
The Community work as a group, or as individuals, or with other groups to promote social justice.
Refugee support
As part of an ongoing commitment to supporting disadvantaged groups we have made refugee groups welcome for visits on the Island.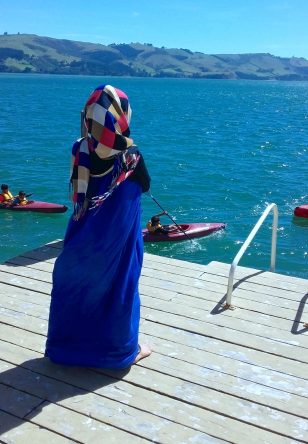 Opposition to deep sea Oil prospecting  (2013 – )
The Community has joined the nation-wide campaign saying 'no' to drilling for fossil fuels. There are many reasons. Shell, Anadarko and the other fossil fuel companies already have enough discovered reserves on their books to push global warming to five times beyond two degrees – the so-called 'safe' limit that world governments have agreed to. Beyond two degrees the climate will become increasingly unstable.
We know we are very dependent on fossil fuels now; this needs to change for the good of future generations – we seek to reduce our own carbon footprint and call for investment in a low carbon economy. This is where we want to see job creation; not in a dead end industry. Deep sea drilling also poses grave risks to our beautiful environment, industries, and quality of life.
Message to Anadarko from Peter Matheson from a protest boat (2014, President)